Scroll Down
Scroll Down
Scroll Down
Scroll Down
Creative Engineering
Robotics
Creative engineering
Software
The future of advertising media is here;
An interactive robot that incorporates the latest multimedia communication tools in motion.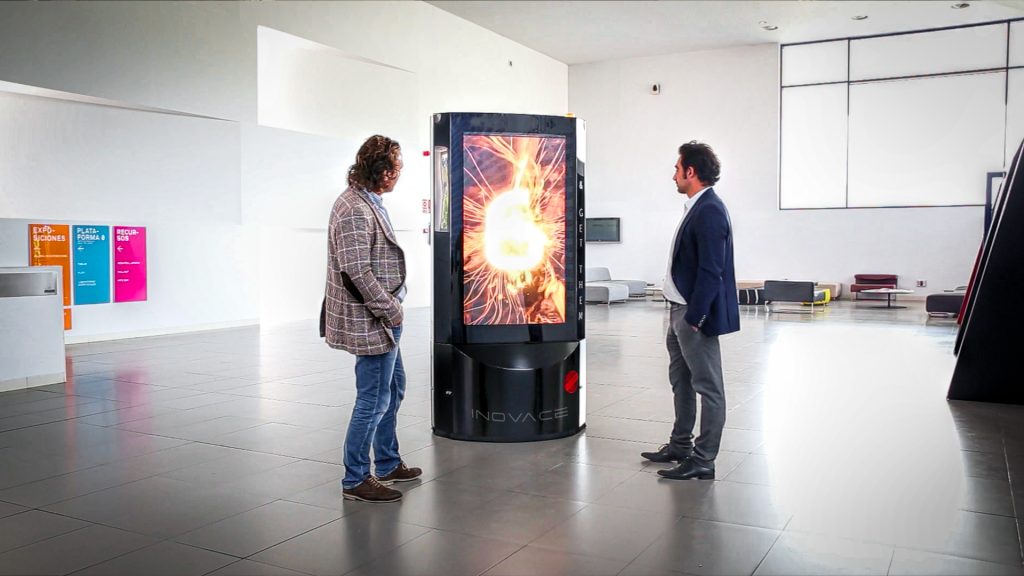 GOAD
Goad is a mobile multimedia communication platform, with which to attract attention and interact with your customers.
Advertising that travels at 3Km / h autonomously and interactively, thus increasing the shopping experience.
It is a product patented by Inovace, which provides a unique, original, surprising and ideal service for large surfaces, public spaces, events and any place where you want to achieve customer service.
Goad modules are fully customizable, both externally and functionally, they serve both as a support for graphic and audiovisual advertising. They also allow you to transmit informational messages or program the built-in software so that the customer can interact with the Goad.